Thank you for inquiring about an Ocherese puppy. We feel the Ocherese truly become family members. We treat our companions as our family members so I know you will do the same. I also feel that God has sent you in our direction. I will do everything in my power to make sure that whichever puppy you choose will be the perfect fit for your family. Are you looking for a girl or boy? Would you prefer a PeeWee (A puppy that will weigh 7 lb. and under at adult weight -- price beginning in January 2021 of $1200.00) or a standard size (a puppy that will weigh 7 to 12 lb. as an adult -- price beginning in January 2021 of $950.00)?

When you send a deposit check this assures that if God is willing you should have your new family within 9 months depending on the number of people on our list. You may get a new family within 8 weeks. It all depends on the length of the list and the new family members God blesses us with. We will hold your check till you pick up your puppy then we give your check back, we prefer cash. We have dealt with too many bad checks in the past. I am getting too old to deal with going to small claims.

If you send a check for half the cost of a puppy please make the check out to

Janet Dilger
19406 N County Rd 800 E
Ferdinand IN 47532

We do not place puppies into their new homes till they have reached 8 to 12 weeks of age depending on weight and development of teeth. We allow visits after the puppies have received their first shots which is at 6 weeks of age. At that time, you can come and pick out your puppy. If this is not a possibility I can send you pictures and you can pick out a puppy this way. It will not be available to go home with you until we feel they have reached an age when they can continue to thrive in their new home.

This is our basic information but feel free to contact us with any other questions. You can reach us by email, janetdilger@gmail.com or phone or texts at 812-893-0281

Looking forward to placing your next family member in your arms,
Janet & Larry Dilger
Keepers of The Ocherese
Lovable Companions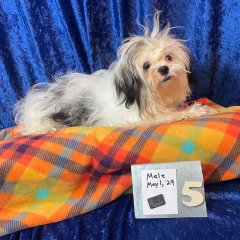 Male, born 12-10-22, Standard. Letter J.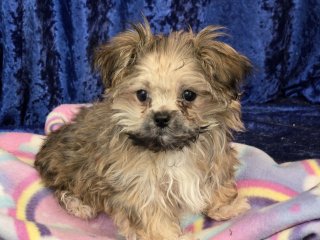 Female, born 2-23, Standard. Letter O.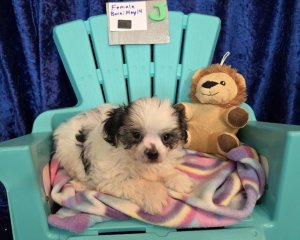 Male, born 2-22-23, Standard. Letter R.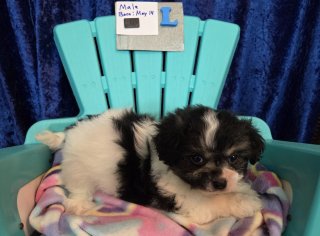 Male, born 2-22-23, Standard. Letter T.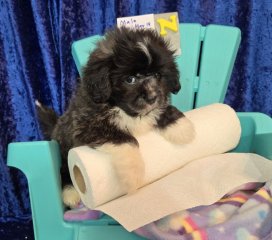 Male, born 2-24-23, Standard. Letter W.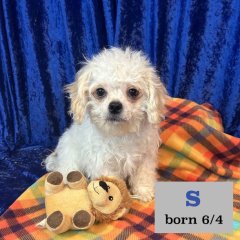 Male, born 2-27-23. Standard. Number 3.
For inquiries, please call us at:
812-893-0281 -or- 812-582-0682
Or email us at:
janetdilger@gmail.com
Thanks!